Does your Hospital have a Comprehensive Quality Program?
 The third leading cause of death in the U.S. is due to medical errors according to a recent Johns Hopkins University (JHU) study. Over an eight-year period, JHU patient safety experts analyzed the medical death rate data and calculated more than 250,000 medical error related deaths per year.
In the study, the researchers cautioned that most of these medical errors aren't due to bad doctors, but rather they represent systemic problems in the quality of care at hospitals nationwide.
Hospitals everywhere are wondering if they are doing enough to improve quality and patient safety. In this week's blog we take a look at four quality metrics that your hospital can monitor to help establish safety nets which could prevent medical errors.
Before we begin, take this quick survey to find out whether your hospital has a comprehensive quality program in place.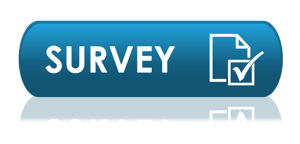 The Agency for Healthcare Research and Quality (AHRQ) has developed many tools to make health care safer and of a higher quality. They developed a series of indicators that use hospital data to track and highlight potential quality concerns, identify areas of improvement and help you evaluate your hospital's progress. We are focusing on two of those measure sets which are available to you: Patient Safety Indicators and Inpatient Quality Indicators.
Patient Safety Indicators (PSI)
PSI are hospital- and area-level indicators that can be used to help your hospital assess, monitor, track and improve the safety of inpatient care. These indicators are most useful for screening potential complications or adverse events following surgeries, procedures and childbirth. Some of the indicators include; death rate in low-mortality diagnosis related groups, pressure ulcer rates, postoperative sepsis rates, accidental puncture or laceration rates and un-retrieved device fragment rates among others. The full 26 indicators are listed in this brochure.
Inpatient Quality Indicators (IQI)
The IQI indicators are a set of measures that provide a perspective of in-hospital quality of care by using patient data found in a typical hospital discharge abstract or dataset. These measures include mortality and utilization indicators for procedures or conditions for which mortality or utilization can vary from hospital to hospital. They also include volume indicators for procedures which outcomes may be related to the volume of the performed procedures. A full list of the 34 Inpatient Quality Indicators are listed in this brochure.
While the last two quality measures are progressive initiatives that your hospital can implement to improve patient safety, there aren't any government penalties for not meeting a certain threshold of care based on these indicators. These next two indicators do have an associated penalty with which your hospital may already be familiar.
Hospital Acquired Conditions (HACs)
As a part of the Affordable Care Act, Congress required CMS to penalize hospitals that have a high rate of Hospital Acquired Conditions. CMS put together a combination of infections and other complications to identify these HACs. This program became known as the Hospital Acquired Condition Reduction Program (HACRP). The worst-performing hospitals have their payments reduced by 1 percent of what they would have otherwise been paid for such discharges. In 2015, 758 of the 3,308 Eligible Hospitals were assessed this penalty. Hospitals who monitor their HACs can identify hospital trends and work to address these issues to prevent receiving this penalty.
Readmission Rates
In a previous blog we talked in-depth about monitoring your readmission rates. As another part of the Affordable Care Act, Congress also established the Hospital Readmissions Reduction Program (HRRP), which requires CMS to reduce payments to hospitals with excess readmissions. A staggering 77 percent of hospitals will receive some percentage of penalty to their 2016 funding. Predictive analytics tools help determine which patients are at risk for readmissions. If a hospital can use these tools to create a score that identifies the highest risk patients, they can intervene quickly while the patient is still in the hospital.
Pulling it altogether
Did you know that Medisolv provides a centralized dashboard to monitor these quality indicators?  The indicators are pulled from hospital patient administrative data already recorded in your EHR.  Having this quality data at your fingertips daily will allow your organization to identify areas requiring improvement and allow for immediate modifications to clinical practices and/or work flow.
By monitoring these four quality indicators – PSI, IQI, HACs and Readmissions – your hospital will have taken the next step in creating an aggressive, comprehensive quality performance improvement program.
This add-on feature of our ENCOR suite solution will help you to monitor and address patient safety and quality issues your hospitals faces.
---