Game
-
changing eCQM clarity and precision
Top Features
Stay
ahead of the quality curve
with
fast
er
data & updates
.
Features
eCQM data is refreshed daily for near real-time insights into your performance
Access to all eCQMs active by regulatory bodies
Get early access to future CMS-mandated measures (hybrid, PC, outpatient)
Data can be extracted and normalized from multiple EHRs if necessary
Annual eCQM specification updates are automatically made for you
Identify
where you need to improve with crystal clarity.
Features
Drill

-

down

functionality allows you

to

identify issues at the

patient,

practice,

and

provider

level

P

atient qualification tool

shows you why a patient is in a population

V

isualizer

tool makes it easy to understand each measure's logic

Centralized dashboards provide fast, at

-

a

-

glance insights into performance

Benchmarking enables you to c

ompare performance against internal goals and

national benchmarks
Meet your reporting requirements without breaking a sweat.
Features
Proactive management of submission deadlines

Full submission services to CMS and The Joint Commission
Data testing and validating support to ensure accuracy
Submission data snapshots for use in case of future audits
Post-submission rejection and audit assistance
Enjoy the
peace of mind that only Medisolv can provide.
Features
Get a quick start with our h

ands

-

on implementation and training

process

Access o

n

-

demand and live education and guidance

Receive automatic specification updates

Problem

-

solve faster with easy

-

to

-

understand

user guides and videos

Work with your

dedicated Clinical Quality Advisor

as much as needed

,

no time restraints or

extra costs
Why Quality Leaders Love
It
Testimonials

"We submitted our first eCQMs accurately, three months early, and under budget.It gives me comfort that Medisolv will be right there with us."
Jill Bradford Shuemaker, RN, CPHIMS
Senior Clinical Informaticist, Virginia Commonwealth University Health System

"My Medisolv Quality Advisor helps me use our eCQM results to better our patient care. I wouldn't be anywhere without her guiding the way."
Taunya Schlueter
Clinical Analyst, Memorial Health Care Systems

"When we need to update our eCQMs, I just reach out to Medisolv,and they tell me what to do."
Kathleen Reilly
Director of Quality and Performance Improvement, Finger Lakes Health

"The people at Medisolv are second to none. They understand the constantly changing regulations, and they walk us through it step by step."
Sandy Deplonty
Chief Information Officer, MyMichigan Medical Center Sault
Backed by Medisolv Quality365

®
Integrated into every Medisolv solution, our Quality365® approach to client support gives you all the tools you need in your mission to improve care every day. Get up-to-the-minute regulatory guidance, ongoing data validation, and so much more.
See the Difference
From the Quality Frontlines
Inspiring stories and ideas for quality improvement from quality leaders just like you.
Making eCQMs Matter to Your Organization
How do you turn eCQMs from a necessary evil into a tool for meaningful growth?
6 min read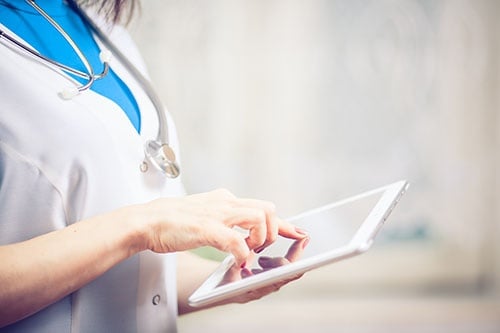 Creating a Culture of Growth
See how Finger Lakes Health's quality team positioned its organization for lucrative growth.
Watch video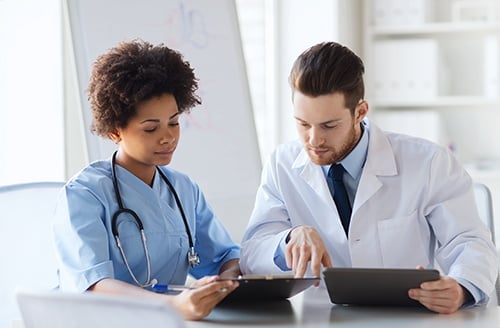 Tackling the Hybrid Readmission Measure
Memorial Health discovered the new measure is not as scary as you think.
8 min read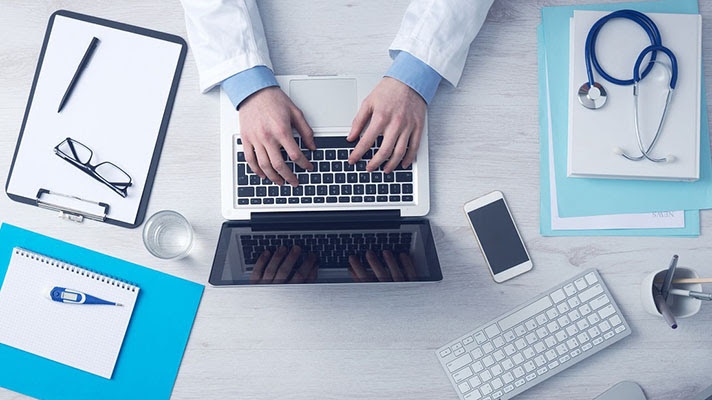 Free quality Education for all
Blogs & Articles
What measures are included in Medisolv's software?

All active CMS and Joint Commission eCQMs are available. This product also includes both Hybrid measures, also listed. Active measure list. Custom measures or retired measures are available for an additional fee.

How does Medisolv get our data?

In most cases, Medisolv acquires your clinical data directly from your EHR. During implementation we work with your IT, Network and Security teams to set up the systems and permissions to acquire your data. After the data stream is established, nightly refreshes pull in any new clinical data to populate your eCQM performance. You can send this link to your technical teams for review >> Medisolv Standard Technical Configuration Guide. We do have other options for data acquisition that allow for file uploads. Reach out to us if you have specific questions.

How often is our data updated?

In most cases, your data is updated nightly, but this depends on your organization's preference and in some instances the size and configuration of your EHR.

How does Medisolv protect our data?

We take the security of your data very seriously. Please read our Security/Privacy page for the latest policies.

What EHRs does Medisolv integrate with?

Medisolv has experience acquiring data from all the major EHRs (Epic, Cerner, Meditech, CPSI, Allscripts, eClinicalWorks, Athena). If your EHR is not listed, that doesn't mean we can't assist you but the timeline for implementation may be longer than average.

Does Medisolv handle our submissions?

Yes! Medisolv handles all the moving parts of your eCQM and Hybrid measure submissions to CMS and The Joint Commission. We keep you updated on any changing regulations and deadlines. We have a thoroughly vetted methodology for achieving submission success for all our clients called our SubmissionsPlus® assurance. Read more about it here.

What regulatory bodies does Medisolv submit to?

Medisolv can also help you submit to other regulatory bodies like State programs, for instance, the Maryland HSCRC eCQM submission requirements.
What regulatory bodies does Medisolv submit to?

Medisolv submits your eCQM and Hybrid measure performance to CMS and The Joint Commission for the IQR, OQR and TJC ORYX® programs.

Does ongoing technical and clinical consulting cost extra?

No. Advisors are critical to the success of all Medisolv clients. Advisors are available as much as needed with no extra costs or time constraints.

One average how long does implementation take?

On average the entire process takes 22 weeks from the time you sign a contract with us to the time you are up and running with valid data results. Of course, this process varies based on several factors including how responsive your organization is. In some instances, where we are bringing together data from multiple EHRs or acquiring data from a less common EHR the process may take a longer time.

How many internal resources will this take?

In general, the most resource intense part of this project is at the beginning during the implementation phase. After the initial set up, we find that most clients spend about two hours each week working with their Medisolv Clinical Quality Advisor on measure improvement.

How much does it cost?

We price our product based on several considerations. There is an annual subscription fee for each facility we set up and support. This is a variable fee which is based on the facility Net Patient Revenue. Some facilities share a CCN. If your organization chooses to see the data for these facilities separately, we charge a separate subscription fee.

In addition, we charge a one-time implementation fee for the initial work which includes the product set up and the EHR data acquisition. And finally, we have a cloud hosting fee which is included in your annual fees.

For a quote specific to your organization, please reach out to sales@medisolv.com.

When are the yearly specifications updated and available in the product?

CMS publishes annual specification updates in May of the year preceding the reporting/calendar year. Medisolv begins work immediately to understand the changes for the next reporting year. The new specifications are available in the application in January of the reporting/calendar year.
You May Also Like
Explore our other solutions
Dedicated Quality Advisors
We use a quality advisor model which means every client has access to their dedicated advisor with no time restraints or extra costs. And Medisolv's quality advisors have an average of 15 years healthcare experience.
SubmissionSPlus®
Assurance
We provide you with our SubmissionsPlus® Assurance which means we handle submissions on behalf of every client including troubleshooting error resolution and audit support. And we go beyond the submission, mining the data to help you make the greatest impact on patient care every day.
Effortless Data Connection
We make EHR data extraction and aggregation easy for your organization, so you don't have to pay another organization to extract your data.
We provide free quality educational content to all because we believe our quality leaders are the ones who will improve the quality of patient care, but they need our support navigating ever-changing regulations.