CONTINUING EDUCATION

On-Demand Webinars Review of the 2024 IPPS Proposed Rule
In the CMS 2024 IPPS proposed rule they continued to emphasize health equity and provided clear indication that they are moving full throttle with eCQMs. During this webinar we will review the proposed changes to the major regulatory programs (IQR, HVBP, HACs, Readmissions) and discuss your current and future eCQM measure requirements.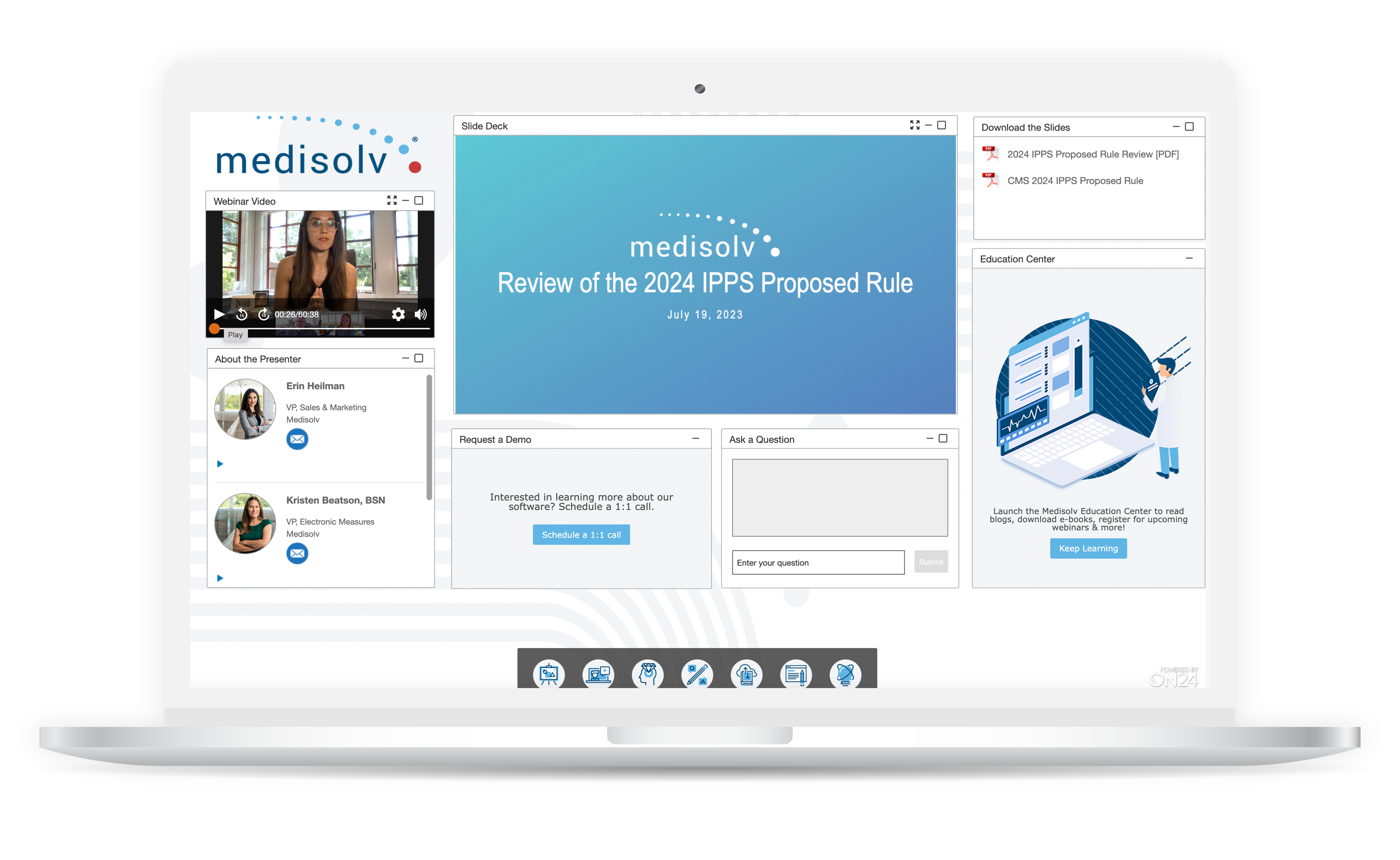 Equitable Care Measures Review
The health community at large is committed to achieve equitable care but it can be difficult to know where to start. In this webinar, we will review the three new measures. We will explain the requirements for each, the populations and calculations and the timeline for mandatory reporting.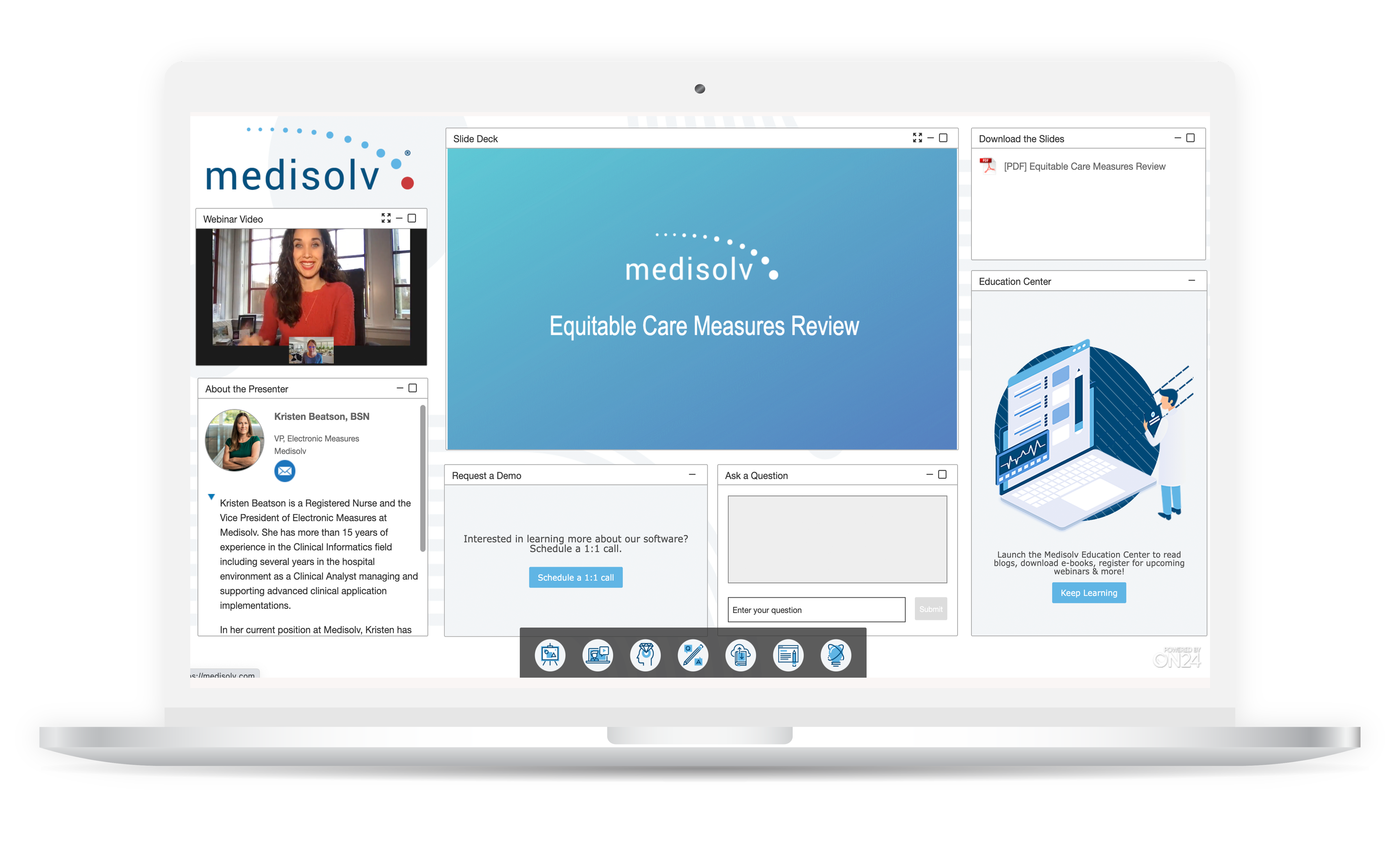 Review of the Required PC eCQMs
Despite the highest rate of spending on maternity care, the U.S. ranks worse than most other developed nations in pregnancy related deaths and complications. CMS has decided to do something about it and is requiring hospitals to submit two Perinatal Care (PC) eCQMs as a part of their IQR requirements.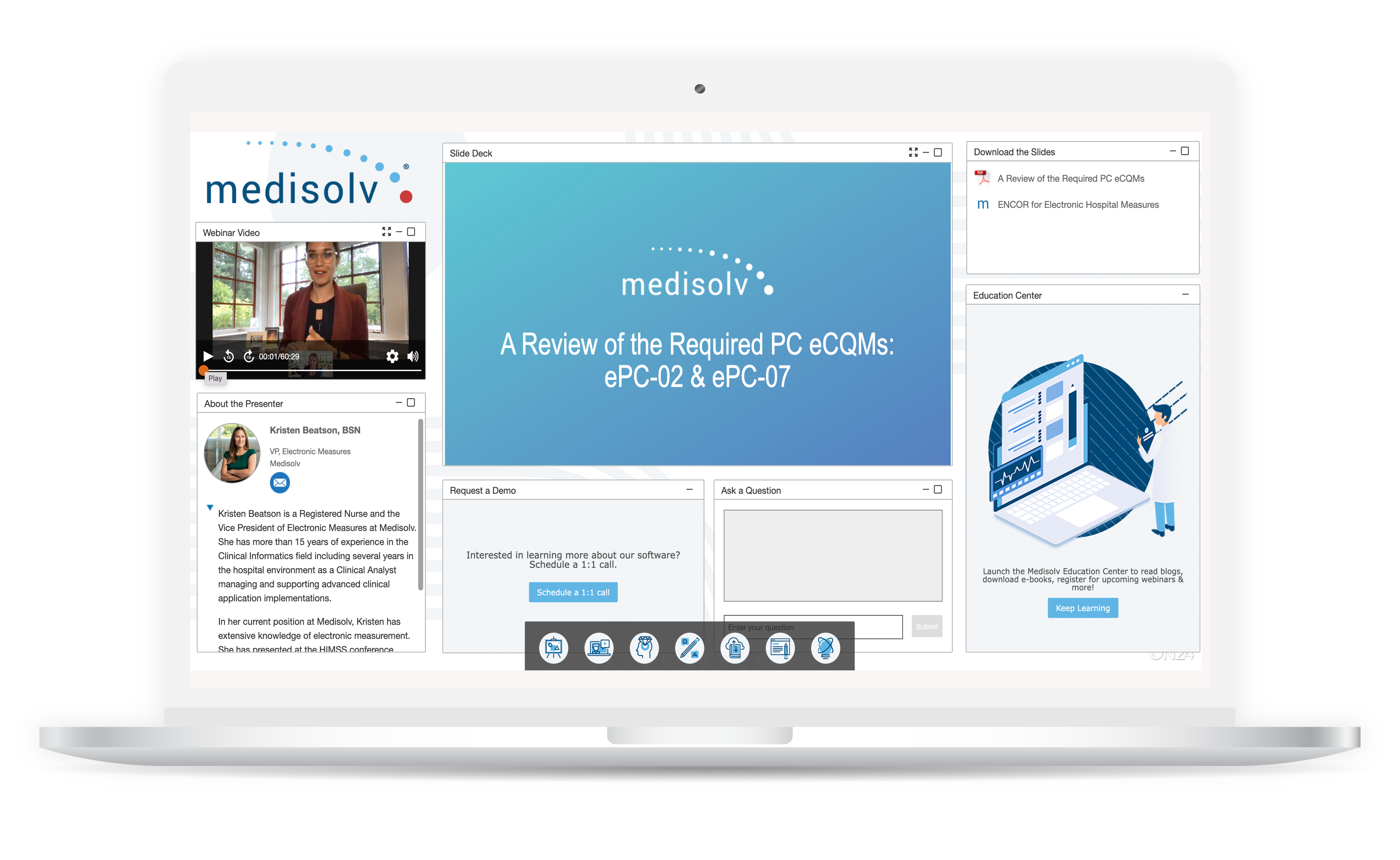 eCQMs 101: Getting Started with Electronic Measures
Let's start at the beginning. eCQMs are taking center stage, requirements are more stringent and your performance is now publicly reported. If you're feeling overwhelmed, this webinar is for you.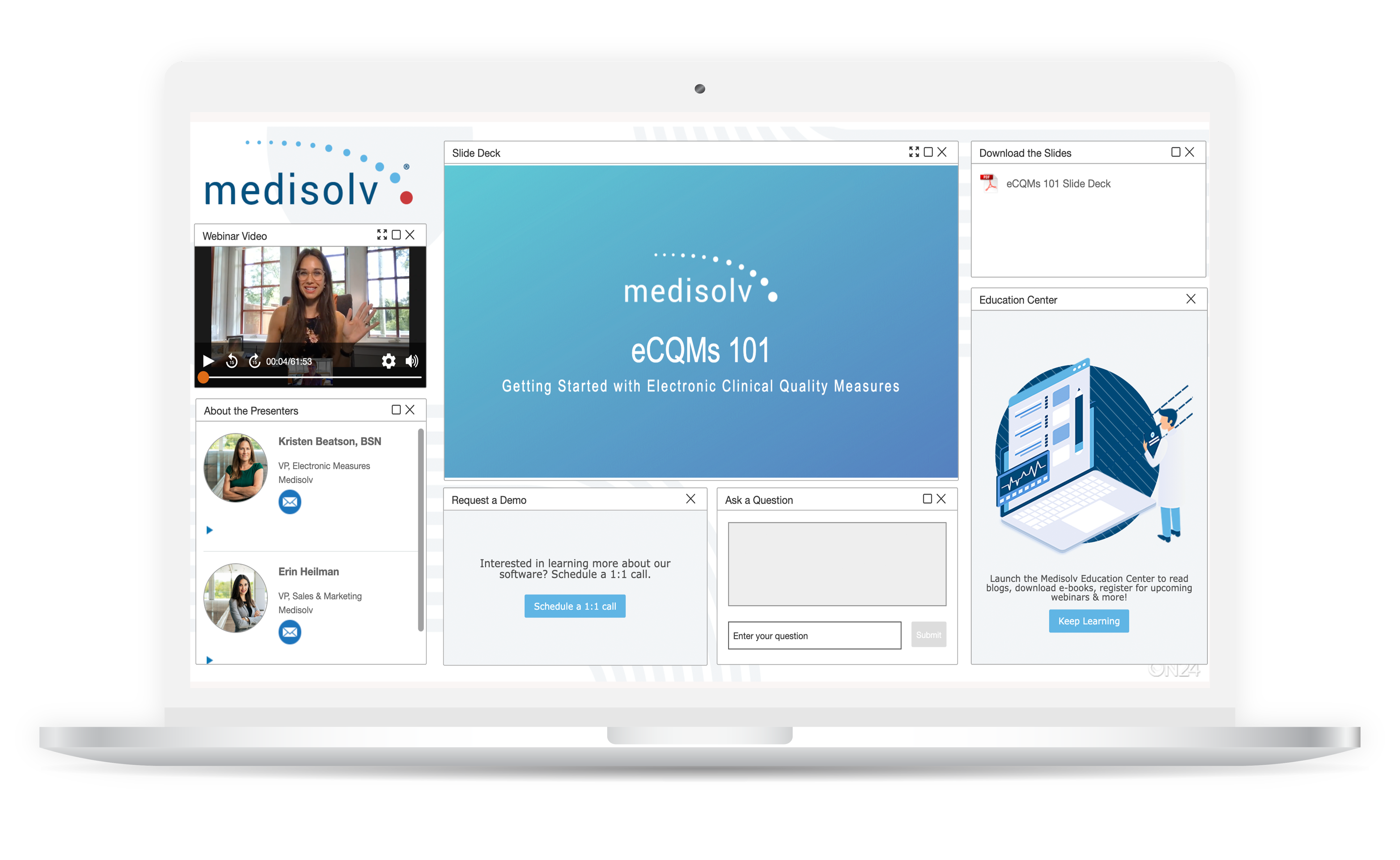 ACO eCQMs 101
eCQMs are taking center stage in 2023. ACOs are required to transition away from Web Interface measures to eCQMs (or CQMs) by 2025. Most organizations want to get started right away but data aggregation and measure calculation are challenging. If you're an ACO and you are feeling overwhelmed, this webinar is for you.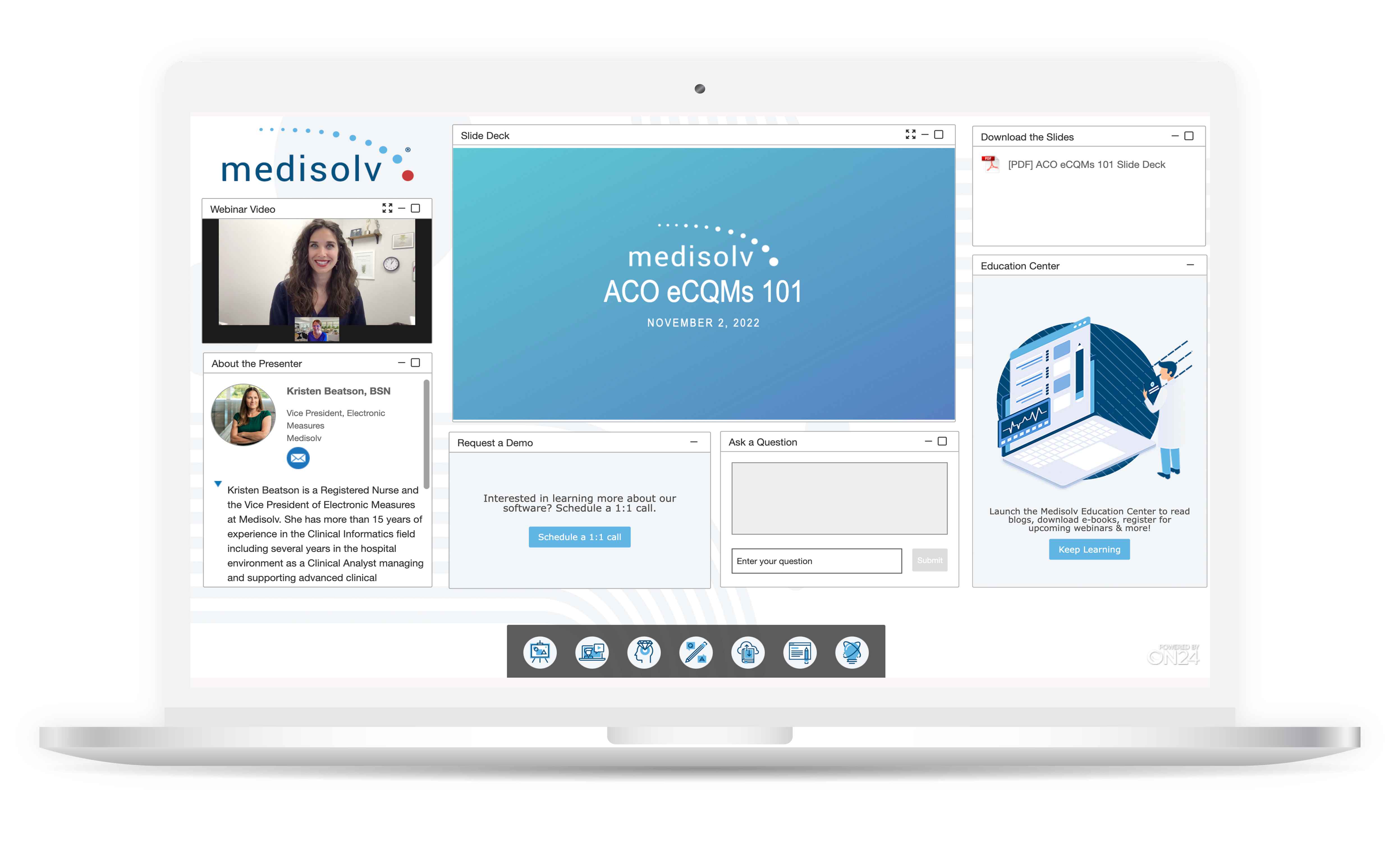 Preparing your ACO for APP Reporting
The Quality Payment Program requires MSSP ACOs to report using the APM Performance Pathway (APP). ACOs are used to reporting using the CMS Web Interface measures but this is being phased out and replaced by eCQMs/CQMs which requires ACOs to report data from all practices, all payers for 365 days of the year. This webinar was specifically designed for ACOs.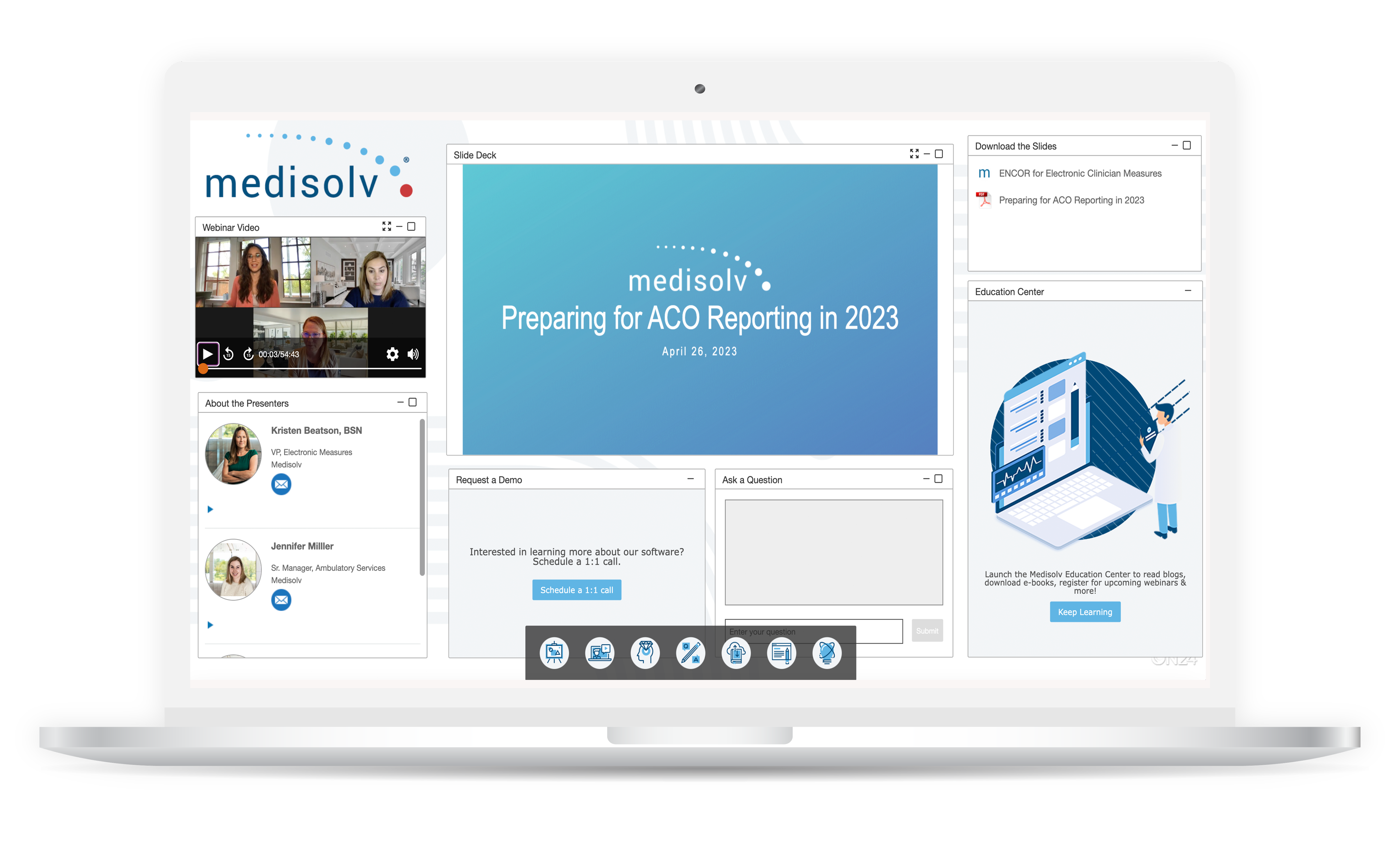 Getting Started with MIPS MVPs
Just when we're all starting to feel confident about MIPS, CMS has introduced the MIPS Value Pathways (MVPs) program, which will require you to report at a more granular level, specialty by specialty (or pathway by pathway to use their terminology). This webinar will give you the tools and know-how to successfully launch your MVP program now.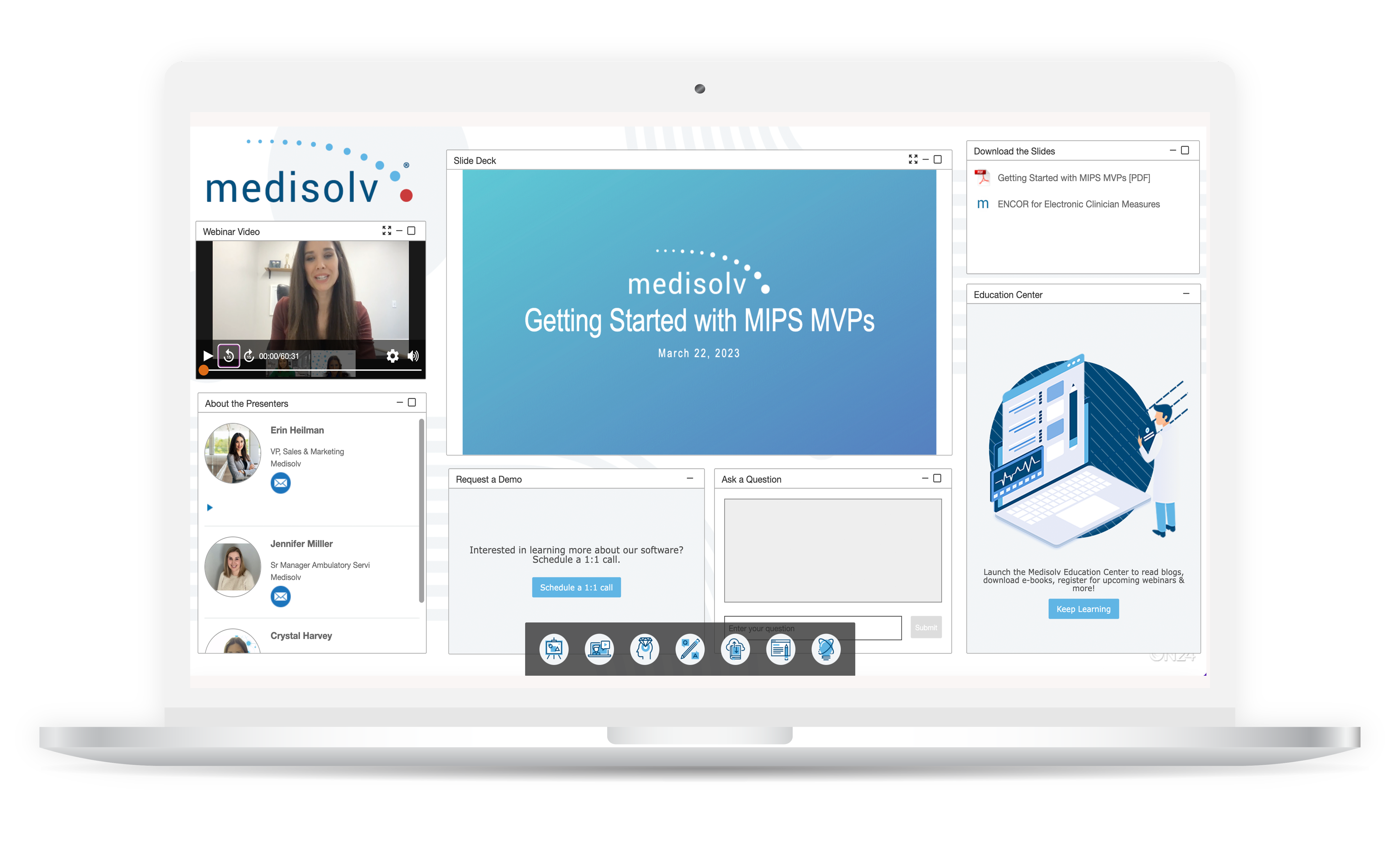 2024 PFS Proposed Rule: QPP Review
CMS has released the highly anticipated 2024 PFS Proposed Rule and as always there is a ton of information and changes proposed that are important to understand and prepare for. This webinar will review the proposed changes to the Quality Payment Program (QPP) outlined in this proposed rule.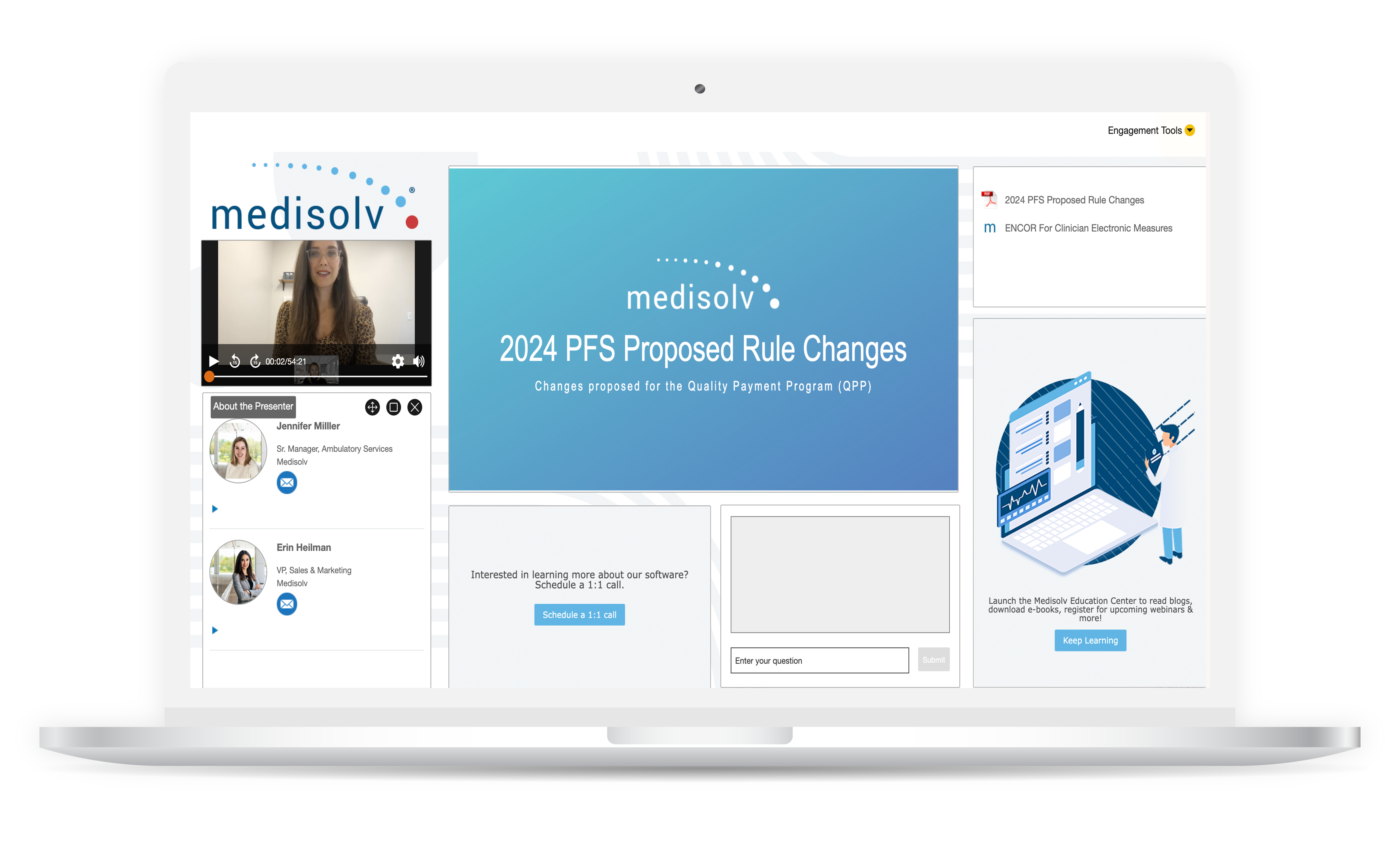 Upcoming Webinars
Save yourself a seat for quality education with Medisolv's subject matter experts.
Dedicated Quality Advisors
We use a quality advisor model which means every client has access to their dedicated advisor with no time restraints or extra costs. And Medisolv's quality advisors have an average of 15 years healthcare experience.
SubmissionSPlus®
Assurance
We provide you with our SubmissionsPlus® Assurance which means we handle submissions on behalf of every client including troubleshooting error resolution and audit support. And we go beyond the submission, mining the data to help you make the greatest impact on patient care every day.
Effortless Data Connection
We make EHR data extraction and aggregation easy for your organization, so you don't have to pay another organization to extract your data.
We provide free quality educational content to all because we believe our quality leaders are the ones who will improve the quality of patient care, but they need our support navigating ever-changing regulations.
Subscribe to the Education Center
Sign up for our Academy to receive one educational email per week.